EDIT MAIN
Booster Club
---
To aid, support, and maintain good sportsmanship at Sioux Valley School.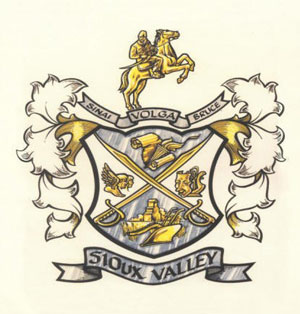 OUR FOCUS
Support student-athletes
Promote sportsmanship
Provide scholarships to student-athletes
Improve current athletic facilities
Build camaraderie amongst parents of athletes

PLEASE JOIN THE SIOUX VALLEY BOOSTERS!
---
We welcome your support and help in any way! Your contributions are important to us! They will allow us to continue the vital role of supporting all Sioux Valley athletes in their quest for excellence! The yearly Booster Club membership dues are $25 per household.
2019-2020 Officers:
President – Michaela Willis
Vice-President – Alisha Vincent
Secretary/Treasurer – Stacy Steffensen
Past President – Kari VanderWal
Cossack Corner Coord. – Alanna Bezdiche
2019-2020 Sports Coordinators:
Boys' Golf – Amy Puetz & Kim Steffensen
Competitive Cheer – Amanda Larson
Cross Country – Amy Nielson
Football – Tammy Schiller
Volleyball – Cheryl Honomichl & Michaela Willis
Boys' Basketball – Amy Puetz
Girls' Basketball – Vicky Schneider
Wrestling – Tina Sheets
Girls' Golf – Stacy Steffensen
Track – Lisa Hughes