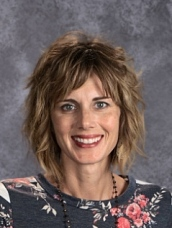 As the principal at Sioux Valley Elementary, it is my pleasure to welcome you to our school. The staff at Sioux Valley Elementary takes pride in our school and sets forth high expectations in all areas of growth and development. We encourage parent and community partnerships as we know how much time and effort is needed to inspire children of varying ages, talents, and abilities. We need your support and thank you in advance for setting forth positive relationships and conversations with your child about the importance of education and being a lifelong learner.
Please take time to navigate our school website, stop by to visit our schools, and/or attend school activities.
Be RESPONSIBLE, Be RESPECTFUL, and BE SAFE.
Go Cossacks!
Yours truly,
Heather Hiltunen